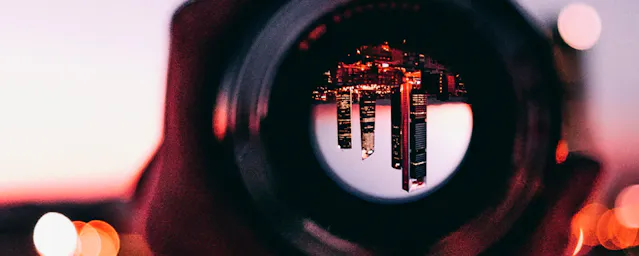 Ad-hoc: Preliminary figures for financial year 2020/21
Preliminary (unaudited) results and guidance:
Sales: EUR 372.9 million (up 5% year on year)
Cloud services and support: EUR 85.7 million (up 11% year on year)
Software Licenses: EUR 22.9 million (down 10% year on year)
Ratio of recurring revenues increases to 53% (prior year: 52%)
EBIT: EUR 20.6 million (up 7% year on year); EBIT margin: 5.5% (prior year: 5.4%)
Acquisition of SNP Poland and ASC-Group (Switzerland) after reporting date
Guidance for 2021/22
Filderstadt, 15 November 2021 – All for One Group SE, leading consulting and IT group, published its preliminary and unaudited results for the period from 1 October 2020 to 30 September 2021 as well as its guidance for 2021/22.
Preliminary results for financial year 2020/21
The megatrend surrounding cloud transformation is persisting and All for One Group is responding to this trend with its comprehensive Conversion/4 model for its customers. The transformation solution »Rise with SAP« is integrated in Conversion/4 and is boosting growth. Although non-recurring license revenues have decreased, as expected, to EUR 22.9 million (minus 10%), growth in the consulting portfolio pushed consulting and services revenues up 6% to EUR 152.7 million (2019/20: EUR 143.5 million). Overall, recurring revenues increased by 6% to EUR 197.3 million (2019/20: EUR 186.4 million) and include both cloud services and support (plus 11% to EUR 85.7 million) and software support (plus 2% to EUR 111.5 million). As such, the share of total sales attributable to recurring revenues increased to 53% (2019/20: 52%). Group sales posted organic growth of 5% to EUR 372.9 million (2019/20: EUR 355.4 million). EBIT increased to EUR 20.6 million (plus 7%).
EBITDA totalled EUR 42.1 million EUR (2019/20: EUR 41.3 million), up 2%. The EBIT margin was 5.5% (2019/20: 5.4%). EBT totalled EUR 19.3 million (plus 8%), while the earnings for the period amounted to EUR 13.5 million (plus 3%), and earnings per share to EUR 2.68 EUR (plus 5%).
The balance sheet total increased by 6% to EUR 264.9 million. Cash and cash equivalents rose from EUR 69.1 million to 75.0 million. As of 30 September 2021, the equity ratio was an unchanged 35%, while the headcount increased to 1,991 (30 Sep 2020: 1,841).
Guidance for 2021/22
Inorganic growth due to the acquisition and first-time consolidation of both SNP Poland and Swiss-based ASC-Group effective after the reporting date (both 1 October 2021), as well as the expected continued high demand from customers, will have a positive impact on the Group's revenue growth. Overall, All for One Group expects sales in financial year 2021/22 of between EUR 430 million and 450 million, and EBIT in a range from EUR 24 million to 26 million. The biggest risk facing delivery of this guidance is posed by renewed setbacks in economic development. Efforts are currently focusing on driving the integration of the acquisitions. These efforts and the stimulus provided by the Conversion/4 projects for migration to SAP S/4HANA will result in the formulation of new mid-term targets.
Both employee retention (2020/21: 93.6%) and the health index (2020/21: 97.4%) are expected to stabilise further in 2021/22 at the good prior-year level.
All for One Group SE will be publishing its finalised consolidated financial statements for financial year 2020/21 and its sustainability report as scheduled on 15 December 2021 to coincide with the financial statements press conference.